Solving a Linear Function - Part 2
In the previous lesson on functions you learned how to find the slope and write an equation when given a function. Click here to review the first lesson on Linear Functions before moving on!
Linear functions are very much like linear equations, the only difference is you are using function notation (fx) instead of y. Otherwise, the process is the same.
If you need a refresher on writing equations, you may want to review writing equations given slope and a point before completing this lesson. You may also need a refresher on solving equations to complete problem number 1.
Ok, let's move on! In our first example, we are going to find the value of x when given a function. Let's take a look.
Example 1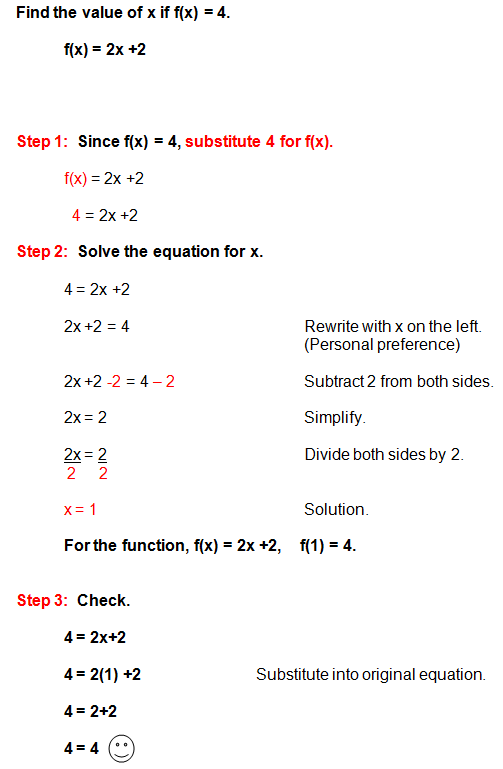 Pretty easy, right? This is really just a review of concepts that you've already learned!
In example 2, you will see how to write the equation of a function given slope and a point.
Example 2
This completes our lesson on Linear Functions! Are you ready for a couple of practice problems?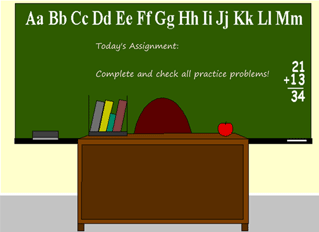 Practice Problems
---
Let's check your answers!
Answer Key
Problem 1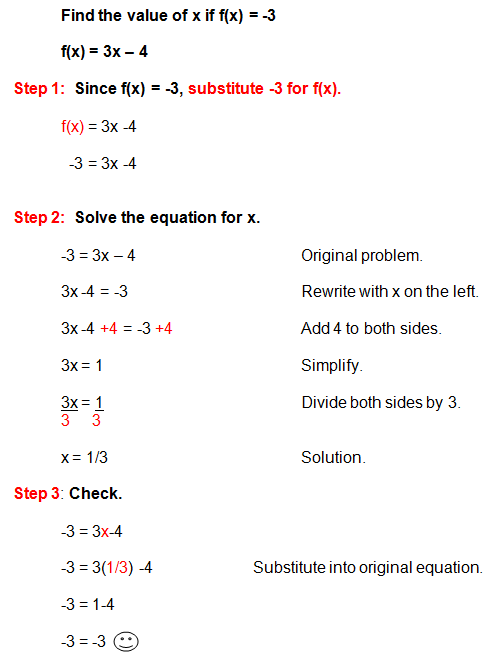 Problem 2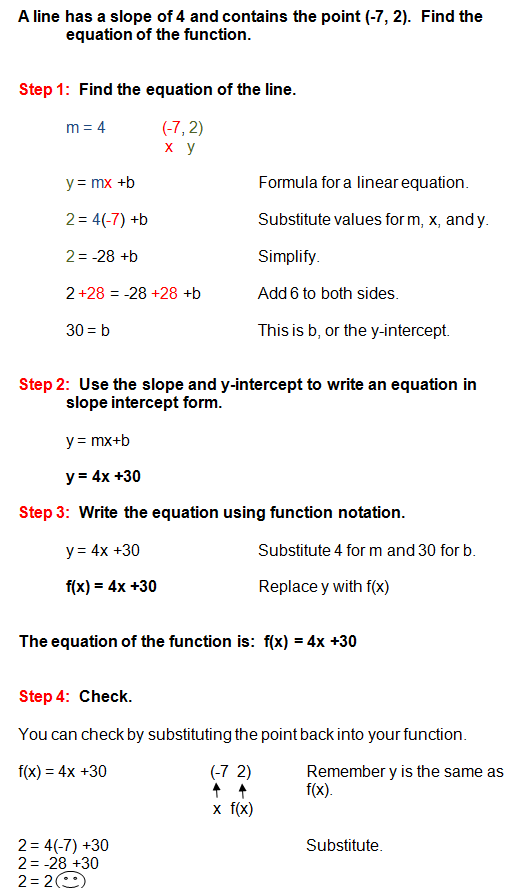 Great Job! You are ready to move onto the next lesson, quadratic functions.
Functions Unit