Algebra Blog
The Algebra Blog is my mini journal of Algebra Lessons. It lets you know when any new lessons appear on Algebra-class.com.
To subscribe to my Algebra Blog (no email required), right-click on the orange RSS button (bottom, left of the page) and then paste the url into your RSS reader.
Or click on the Google, My Yahoo, My MSN, Newsgator, or Bloglines button if you keep a personalized home page.
Thanks for staying in touch!
Solving Compound Inequalities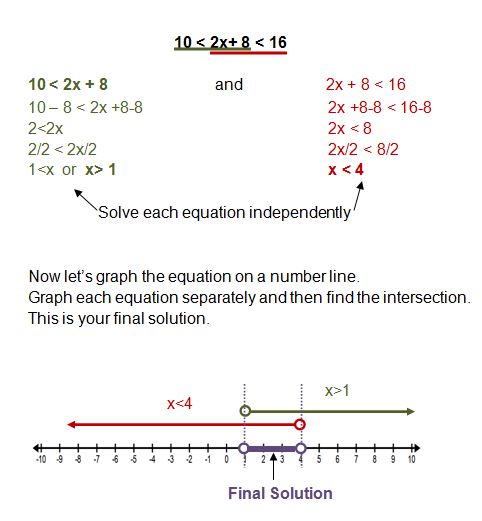 There are actually two different ways to approach solving compound inequalities. The first method is to separate this into two different inequalities and solve each independently. The second method is to solve both parts at the same time. I will show you both ways and you can decide which is best for you.