Home

»
Polynomials
» Special Binomials
The Square of a Binomial
In this lesson, we will discover a special rule that can be applied when you square a binomial.
In our last method, we studied the FOIL method for multiplying binomials. We can still apply the FOIL method when we square binomials, but we will also discover a special rule that can be applied to make this process easier. Let's take a look at Example 1.
Example 1
---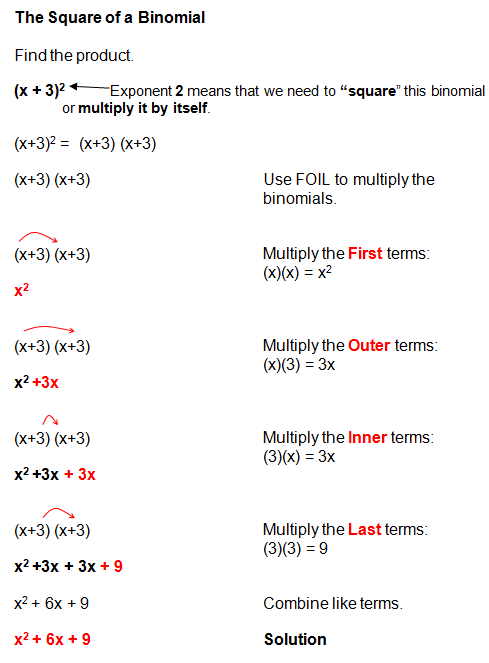 ---
Let's take a look at a special rule that will allow us to find the product without using the FOIL method.
The square of a binomial is the sum of: the square of the first terms, twice the product of the two terms, and the square of the last term.
I know this sounds confusing, so take a look..
---
If you can remember this formula, it you will be able to evaluate polynomial squares without having to use the FOIL method. It will take practice.
Now let's take a look at Example 1 and find the product using our special rule.
Example 1 Using the Special Rule
---
---
If that was confusing for you, take a look at the following video where we will simplify using the FOIL Method and our new special rule.
Now let's take a look at another example. This time we are going to square a binomial, but this binomial will contain a subtraction sign.
Example 2
---
For this example, we will not use FOIL, we will use our special rule!
Did you notice that the middle term is negative this time?
---
Still confused? Take a look at the video lesson for Example 2.
Let's quickly recap, and look at the definition for Squaring a Binomial. You might want to record this in your Algebra notes.
Are you ready to practice?
Practice Problems
---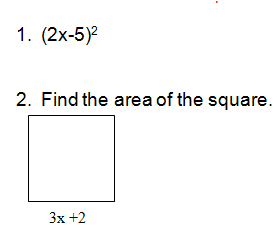 ---
Answer Key
Problem 1
---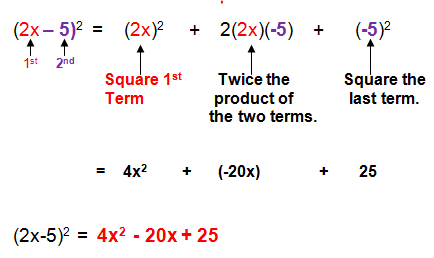 ---
Problem 2
---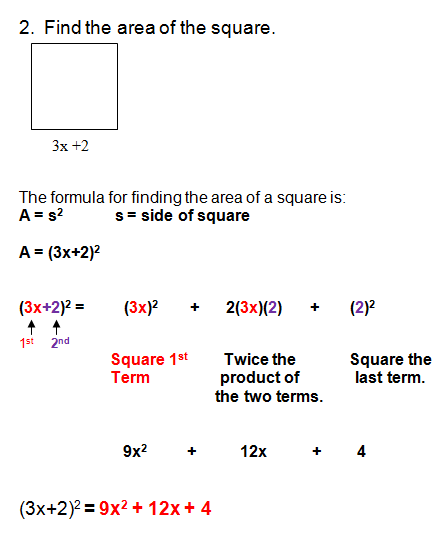 ---
Other Polynomial Lessons You Might Like
Like This Page?
---
---
Algebra Class Most Popular Pages