Algebra Class E-course. In all E-courses, you'll find more examples on video, a lot of practice problems with step-by-step solutions, and quizzes and tests to assess your progress!
So, what exactly is a linear equation?
An equation is defined as linear when it's graph presents a straight line. These equations contain terms that are either a constant and/or the product of a constant and a single variable to the first power. A linear equation can have more than one variable.
Examples of Linear Equations
---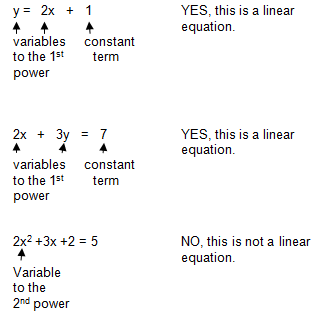 ---
Before you get started, let's just do a quick review of how to graph points on a coordinate plane!
Brief Overview of Graphing on a Coordinate Plane
---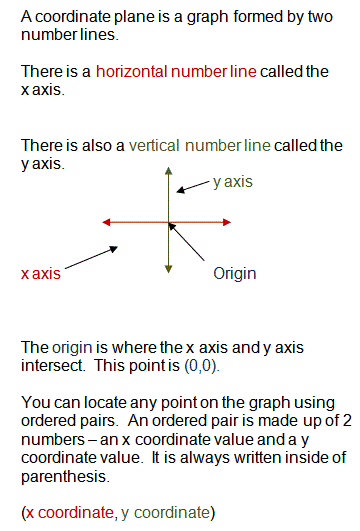 ---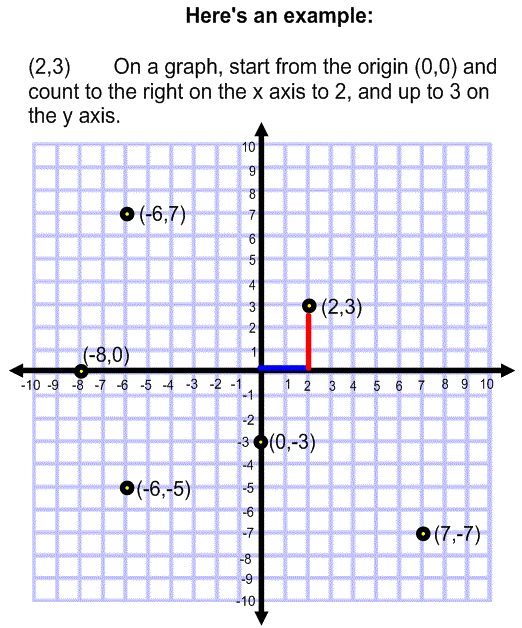 ---
If you haven't graphed points on a coordinate plane in a while, it might be a good idea to practice before you start the Algebra lessons.
Practice Graphing Points on a Coordinate Plane
---
Graph the following points on the coordinate plane: Click here to print graph paper.
1. (3,5)
2. (-2,-1)
3. (-4, 1)
4. (0,-5)
5. (6, 0)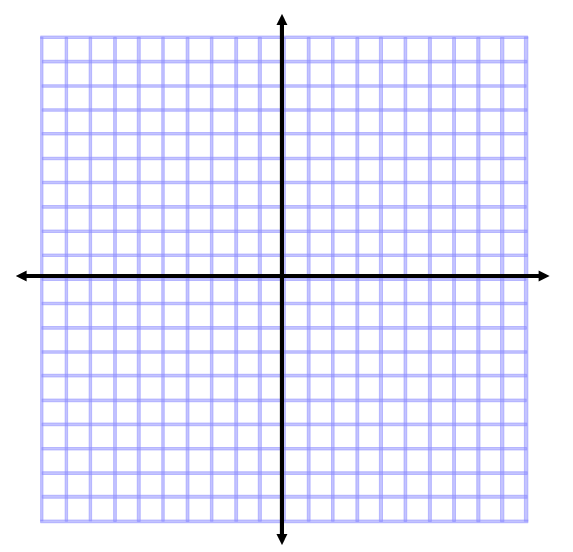 Answer Key to Graphing Points
---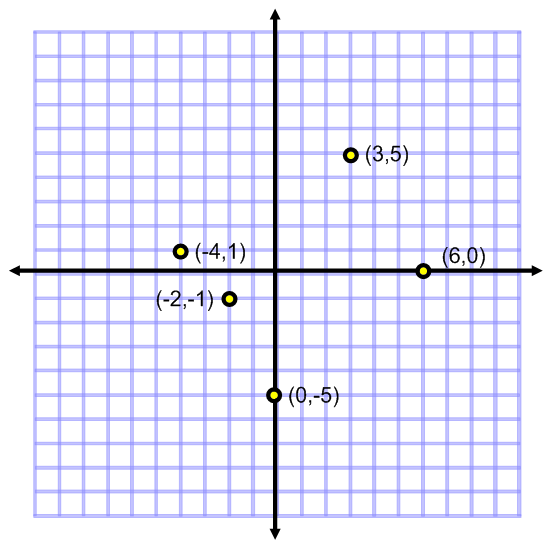 If you can graph these points on a coordinate plane, then you are ready to start learning how to graph linear equations!
Move onto Graphing Using a Table of Values
Like This Page?
---
---