Math Notebooks
by Jim McCue
(Boise, Idaho)
Hello Fellow Math Teachers,

I have a survey question for you:

Do you require your students to maintain a math notebook and why?

I have taught 3 years of Algebra at the high school level and have started my first year at the community college level. I have observed a strong correlation between well organized math notebooks and strong math students.

Back in the day, as a student, I just did a math notebook along with most students. Now it appears many students have lost this skill and I believe it impacts a students learning process.

I was surprised when I started teaching four years ago, just how many students did not read their math books or take notes at the high school level.

Thanks for your input!

Jim McCue

Boise, Idaho


Like This Page?
---
---
Like Us on Facebook
Follow Us On Pinterest
Recommend this on Google
Recommend Algebra Class
Algebra Class E-course Members
Sign Up for Algebra Class E-courses
Click here to retrieve a lost password.
Search This Site
Custom Search
Having Trouble with Your Homework?

Algebra Class Courses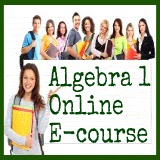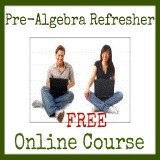 Helpful Resources
Pre-Algebra
Algebra
More Algebra Resources
Enjoy This Site?
Then why not use the button below, to add us to your favorite bookmarking service?


Copyright © 2009-2013 Karin Hutchinson ALL RIGHTS RESERVED