Slope Ratio
Suppose that a highway rises a distance of 215 feet in a horizontal distance of 2640 feet. Express the grade of the highway to the nearest tenth of a percent.
Like This Page?
---
---
Like Us on Facebook
Follow Us On Pinterest
Recommend this on Google
Recommend Algebra Class
Algebra Class E-course Members
Sign Up for Algebra Class E-courses
Click here to retrieve a lost password.
Search This Site
Custom Search
Having Trouble with Your Homework?

Algebra Class Courses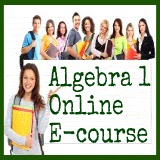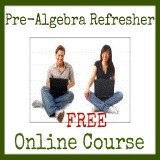 Helpful Resources
Pre-Algebra
Algebra
More Algebra Resources
Enjoy This Site?
Then why not use the button below, to add us to your favorite bookmarking service?


Copyright © 2009-2013 Karin Hutchinson ALL RIGHTS RESERVED