Follow Algebra-Class
Algebra Class E-course Members
Sign Up for Algebra Class E-courses
Click here to retrieve a lost password.
Search This Site
Custom Search
Algebra Class Courses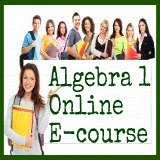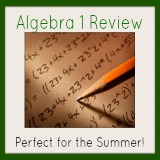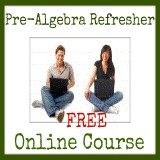 Algebra Class
Most Popular Pages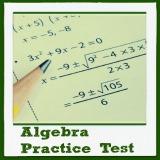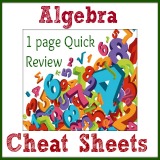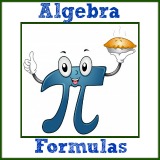 What People Are Saying...
Dear Karin,
I am a homeschool mom of five who struggled with finding a solid algebra program for my older boys until I came upon your algebra class. Your tutorials are straight forward and detailed. Your assignments are designed in such a way that we can spend extra time on what my children need to and move on when they understand something more easily.
I am a math-lover myself and am excited that you have finished part 2 of this course. My boys are understanding algebra in a way that they never were able to with other courses due to the detail and care that are in each of your lessons. I also appreciate that you are available to answer questions.
Thank you,
Jacqui Coleman
---
Dear Karin,
Finding your site was such a blessing to me! I have been out of school for 13+ years and finding out that my next course would be Algebra scared me to death!
I have now found a new love of learning for algebra--something I never thought would happen. After indulging in the section of functions, I decided to explore other areas that I have just learned. It made areas such as inequalities and graphing so much easier to grasp!
I just wanted to thank you for your passion and dedication for helping others! I also love the fact that you add in some humor, too. I have shared your site with classmates and hope they take an opportunity to look into it as well! Thank you----
With greatest respect,
Dani
---
Hi Karin,
I just spent 3 hours doing Unit 5 Lessons 1 & 2 because that is what I am learning at school this week, and cannot believe my progress. I so wish I would have found your course sooner. It is amazing. You explain everything in such clarity it's like night and day. Thank you so much for getting me started. I am so happy you can't believe it. You are the best instructor ever!
Thanks again.
Joe