Frequently Asked Questions
for the Algebra Class E-course
What if I order and for some reason it doesn't work for me? We know that everyone has different learning styles. If you feel that you are not mastering Algebra 1, simply contact me (within 30 days of signing up) and I will refund your money promptly. (I've only had one return and that was because the customer thought this curriculum covered Algebra 2.)
Will I receive the books in the mail that are shown on website? No, the books are simply a graphic. This is an E-course and all of the materials can be printed. You will login and have access to all materials. Nothing will arrive in the mail.
Can I try it out before I purchase? Yes. You can sign up for the free Pre-algebra unit. It's a pre-algebra refresher and it will give you an idea of how the E-course is set up.
Does this program work with Mac computers? Yes, you can use a Mac computer, a PC computer, or a tablet. All videos are formatted to be viewed on all computers.
What if I'm a teacher and need multiple logins for my students? Contact me and I will give you my group rates for schools or teachers.
What if I have trouble logging on or need technical support? Simply contact me through the website and I will respond within 24 hours, usually must sooner. I can also be reached by phone at 410-937-8468.
What if I want to cancel my monthly subscription?
Go to your account in the Learn World Platform. Click on the smiley face in the upper right hand corner.  Click on my account and you will see an option to cancel. 

Is your payment processor secure? Yes! I use Stripe and it's very secure. You can verify this by checking your address bar on the payment page. It will start with https if the payment page is secure.
Can I pay by check or money order? Yes! If you are not comfortable with using your credit card or pay pal, simply contact me and I will give you an address to send the payment.
Get rid of that frustration and math anxiety today.
Yearly Subscription
   
$79 per year
(Savings of over $100 off the monthly subscription rate)
($15 x 12 months = $180)
This is a recurring payment and you will be charged $79 per year.  You can cancel at anytime.  This plan is best for students who need help with algebra for at least 6 consecutive months, or a whole school year.
Monthly Subscription
$15 per month


(This is a monthly recurring subscription that can be cancelled anytime.)




This is a recurring payment and you will be charged $12 per month. You can cancel at anytime.  This plan is best for students who need help with algebra for a limited amount of time, 5 months or less.


Every package is backed by my 30 day guarantee. I am so confident that you will find success with Algebra Class, that I will give you 30 full days to use the workbook and video tutorials. If for any reason, you are not satisfied, just contact me and I will promptly refund your money!
If you have questions regarding your Algebra Class purchase, you may contact me at: 410-937-8468 or you can contact me via email and I will respond in less than 24 hours.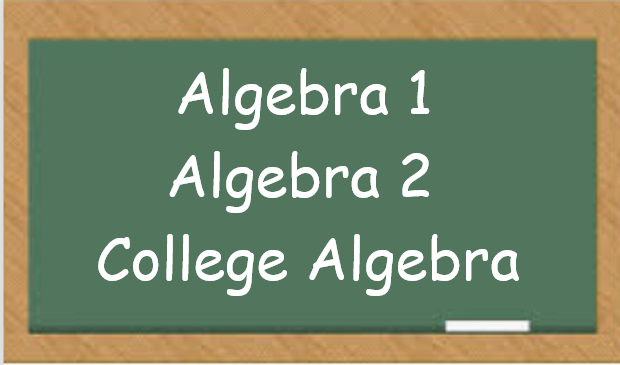 Need More Help With Your Algebra Studies?
Get access to hundreds of video examples and practice problems with your subscription! 
Click here for more information on our affordable subscription options.
Not ready to subscribe?  Register for our FREE Pre-Algebra Refresher course.