Algebra Made Easy with Step-by-Step Lessons!

I know you are thinking, "How can Algebra be made easy?" Some days it just feels impossible.

Well, I've tried to make it as easy as possible.

This page is designed to help you find what you need on this website. Think of it as a site map or table of contents for the Algebra portion of this website. You will find all lessons and pages related to Algebra below. All lessons are organized by unit. Just click the lesson that is giving you trouble, and be ready to learn!
You can use the following quick links to jump down to the unit that you are studying!
---
Solving One-Variable Equations
---
---
Graphing Linear Equations

---
---
Writing Linear Equations

---
---
Systems of Equations
---
---
Linear Inequalities
---
---
Relations and Functions

---
---
Exponents and Monomials
---
---
Polynomials
---
---
Quadratic Equations
---
---
Radicals

---
---
Formulas and Other Resources

---
Now do you see why I've called this page, Algebra Made Easy?
Hopefully you've been able to find the lessons that are giving you trouble and you've been able to follow along with the lessons to gain a better understanding.
Bookmark this page and return when you find that you don't quite understand your textbook, teacher, or professor. Hopefully I can help!
All the best to you in your study of Algebra.
Comment below if you'd like to see a topic added to Algebra-class!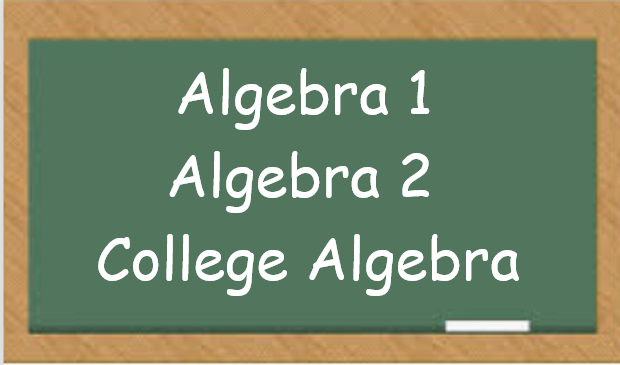 Need More Help With Your Algebra Studies?
Get access to hundreds of video examples and practice problems with your subscription! 
Click here for more information on our affordable subscription options.
Not ready to subscribe?  Register for our FREE Pre-Algebra Refresher course.