If you purchase a product through links on this page, I receive a small commission at no extra cost to you. I only recommend products that I have fully researched or used myself and believe would benefit you.

Ace Your GRE Math Exam with
GRE Math Practice for Just 20 Minutes Per Day


Are you preparing to take the GRE Math Exam?  I'm sure graduate school is very important to you right now and a good score on the GRE is an important part of the application process!
So, that means that you are pretty stressed right now!  I completely understand.
There's a lot of math on the GRE -  Basic arithmetic, algebra, geometry, and data analysis! That's a lot of math to cover, especially if you haven't been in the math field. 
It sure is hard to remember high school math when you've been out for a while.
So, how can I help you prepare for the GRE Math Exam?

After several emails and inquiries about how I can help with the math portion of the GRE, I decided to study this test extensively!  Through my studies I found that it covers A LOT of content but the key to a high score is not just the content, also understanding how questions are asked, monitoring your timing, and understanding the basic structure of the test.
Since standardized testing is not my specialty, I decided to leave it up to the professionals in the testing niche!
So, I set forth to find the best GRE test prep.

Here's what you need to know about my research on GRE math exam...

As I began researching the best way to study for these tests, I realized two things:
1.  People want to charge A LOT of money to help you do well on this test.
2.  There is so much information to know that it's best to enroll in a program that incorporates all of the "need to know" components into their lessons.
I've looked at many programs out there, and to be honest, I'm not willing to pay hundreds and hundreds of dollars for test prep.  Many programs charge upwards of $500 to provide you study materials for the GRE. Although their knowledge is valuable, I don't feel that it's necessary to charge that much.
Then, I found Magoosh GRE Prep

In my research, I finally ran into Magoosh.  We decided to give it a try (the best thing is that they offer a free trial) and I was so impressed by what I found.  Here it goes...
You can login from anywhere -  a computer, tablet, notebook, or phone.  This is perfect, for using all of that "downtime" to study!  Waiting at the dentist or doctor?  No problem, use that time to study! 

Every problem has text and video explanations.  If you get the problem wrong, you can utilize that moment to learn what you did wrong either by reading a very detailed solution or watching a video of the solution.  I find this is the best way to learn!
You can use one of their study plans to ensure that you have time to study all GRE topics and focus on the GRE math pracitce that you need!

This programs helps you to monitor your pace and shows a comparison of your pace in relation to others pace.  This helps in two ways.  First, if you are getting problems wrong, you can analyze your pace to see if you are working too quickly through the problems. You may need to slow down and read further into the questions. Second, if you are working too slowly, you may not finish in the allotted time.

There are several modes to choose from in the program to fit your learning style. There is practice mode with explanations following each question or test mode with all grading and explanations at the end.
There are many GRE math practice tests that simulate the real test.  You can take these tests (that are graded just like the GRE) to see how prepared you are for the test or to identify additional study points.
Magoosh offers a money back guarantee if you are unhappy for any reason AND they also offer a score improvement guarantee!

Lastly, we all need reminders!  Magoosh sends you reminders to help you stay on track in your GRE math practice!




The best part...  it's affordable!

You won't have to take out a loan to prepare for this test!  Right now, Magoosh is offering 1 month for $149, or 6 months for just $179. (Prices may change or vary)  That's such a good deal, especially if you shop around and compare other GRE products.

Get Your GRE math practice underway...

I'm very picky about math programs, and I don't promote very many on this site.  Although I wish I could put together a product to help you study for the GRE, there is no way I could match what Magoosh has to offer! 
Magooh's program is all encompassing as well!  Of course, I research the best math programs, but their program covers all areas of the GRE Exam.  Score!  You get it all for that very low price.

If you are in search of a quality, easy to follow program that will not only teach you the skills needed for the GRE, but also prepare you for the logistics of the test, sign-up now!  You get a free 7 day trial, so why not check it out and decide if it's the program for you!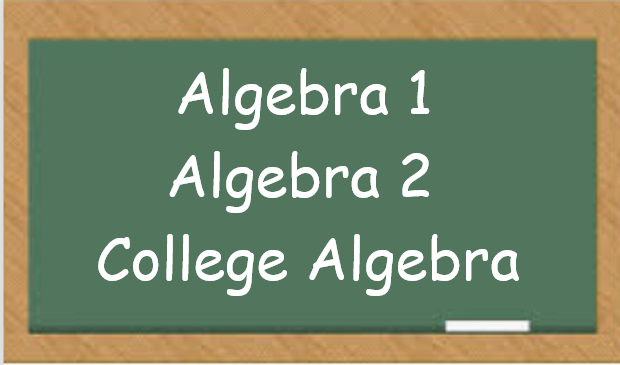 Need More Help With Your Algebra Studies?
Get access to hundreds of video examples and practice problems with your subscription! 
Click here for more information on our affordable subscription options.
Not ready to subscribe?  Register for our FREE Pre-Algebra Refresher course.