Are You in Desperate Need of Help with Your Math Work?

Live Online Tutoring is now available with Karin from Algebra-class.com!

Are you struggling with your math work?  Do you need someone to break down the concepts to help you understand your lessons?
I completely understand, and I am here to help!  Although our Algebra E-course has helped many students who are struggling with their math work, sometimes you need an actual person to help!  You need someone to answer your questions and walk you through how to think through a problem!  
I've been tutoring elementary math through Algebra for 15 years!  I know all of the tricks to help you feel confident and fully understand your math studies.

And...best of all, I am now available to take on a limited number of tutoring students! 
Here's How I Can Help!

Prior to your session, you will send me the skills or concepts that you are working on. You can also send me any worksheets or assignments that we can work on together.

We will meet online through Zoom, which contains a whiteboard platform that allows both of us to write on the screen in real-time!  In this way, we can work together to ensure that you understand the math skills.
We will make sure that you leave feeling confident with your math skills, as we work through several problems and answer all of your questions! 



How Can You Get Started?

If you are interested in one-on-one tutoring online, complete this online form.  Please provide as much information as possible so that I can assess how I can help you and if I have a time slot available.
We will designate a convenient time for the tutoring session.
The cost for a one hour session is $40 an hour.   Shorter time slots are available if needed. Payments will be made through Paypal prior to the tutoring session.
Let's Get Started!

Complete this form with as much information as possible, and I will get back to you very soon!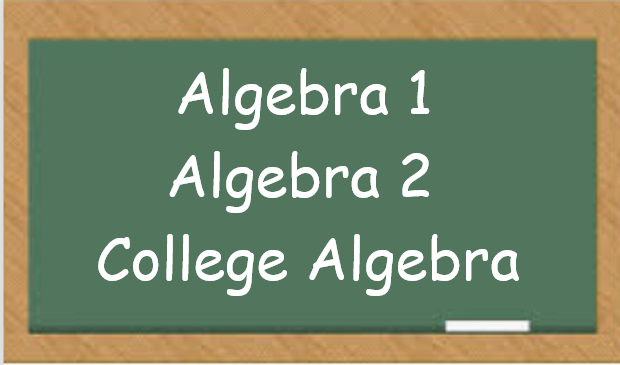 Need More Help With Your Algebra Studies?
Get access to hundreds of video examples and practice problems with your subscription! 
Click here for more information on our affordable subscription options.
Not ready to subscribe?  Register for our FREE Pre-Algebra Refresher course.